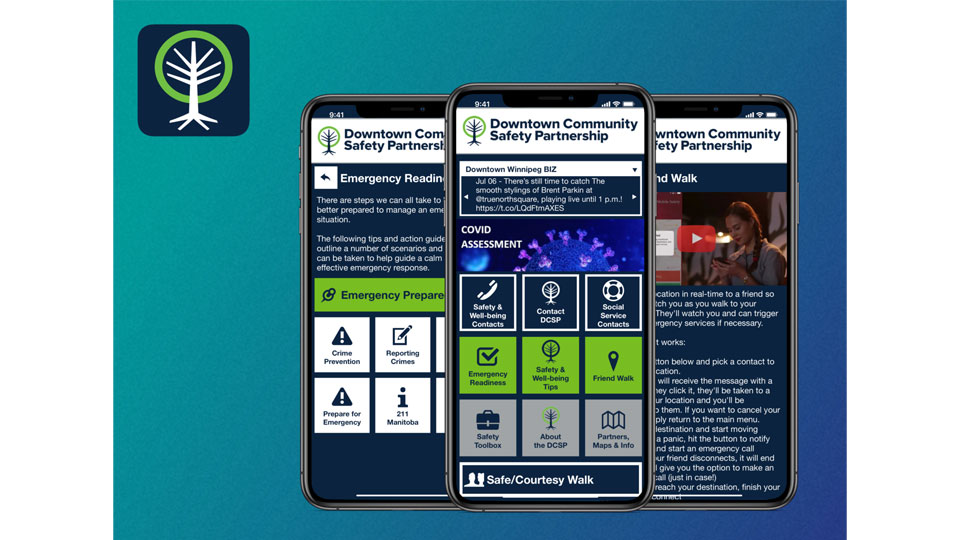 The DCSP has launched a community safety app with resources to enhance personal safety for any community member while in the downtown area.
Resources include safety contact numbers for various downtown organizations as well as links to request courtesy/safe walks, location identification services, and maps and guides to help navigate downtown services and amenities.
A highlighted feature is the "Friend Walk" which allows you to send your location to a friend so they can track your movement in real time as you walk to your destination. If required, a "panic" button can be activated, which notifies your friend and starts an emergency call.
Community members can also connect directly to the DCSP through 211 Manitoba to report a non-emergency community concern such as an individual requiring connections to resources, or a wellness check.
The DCSP app is available for download from your favourite app store – Google Play and Apple.